Afrihost is one of South Africa's top Internet service providers with a massive number of clients, and its popularity is on the rise. However, it is by no means the only option out there. In fact, many Afrihost alternatives should be explored as they offer some great opportunities for people interested in web hosting services.
Before we get into too much detail about the competition, it is probably worth having a better understanding of African data centers and their services in general. Throughout Africa, there are 79 different data centers spread across 14 different countries. These data centers provide companies throughout the region with a physical location to house all of their most mission-critical software applications and client information.
Many of the Afrihost alternatives are located in these data centers, and among them, you will find several Platform as a Service (PaaS) vendors that provide even more flexibility. You see, with providers like Afrihost, users are forced to use their complicated and slow tools and processes. On the other hand, PaaS solutions are speedy, flexible, and much more user-friendly for smaller companies.
Best Alternatives to Afrihost Summary
MWEB
MWEB is Afrihost's primary competitor and can be considered an Afrihost alternative. It was founded in 1994, and today it has more than 1.3 million ADSL and dial-up customers. MWEB has its headquarters near Johannesburg and operates across South Africa, offering various Internet services, including web hosting packages suitable for Afrihost users looking to make the switch from Afrihost.
Cybersmart
Cybersmart launched their own VoIP services earlier this year after getting all the licenses, having added internet services to their portfolio since 2004. They offer Afrihost-like web hosting packages, including a cloud hosting option.
Hostinger
The Afrihost alternative with the most servers and number of customers in South Africa, Hostinger, is a global company headquartered in Lithuania. They also offer Afrihost-like web hosting packages across South Africa.
Hostgator
Another alternative to Afrihost, Hostgator, dominates the US market – but users can transfer their Afrihost account to them. If users want an African web host that offers cheap cloud hosting with unlimited storage, this is it!
Who is Afrihost?
Web hosting has come a long way in South Africa, but Afrihost still stands out as one of the leaders. It features attractive and competitive pricing options, especially for its premium web hosting packages.
Afrihost has made quite an impression on South Africa's major companies and organizations that continue to rely on Afrihost's impressive data center facilities. The company even promises 99.9% uptime with 24/7 monitoring, which is a huge draw.
Afrihost has been in the business for over 10 years, so you know they are reliable and won't disappear overnight. Afrihost does not offer web design services or an Afrihost cloud server solution, but it does offer email and URL forwarding and domain registration.
Afrihost's plans all come with unlimited bandwidth and traffic as standard, which means that even its lowest plan – Afrihost Start – gives users unlimited storage without any additional fees to pay.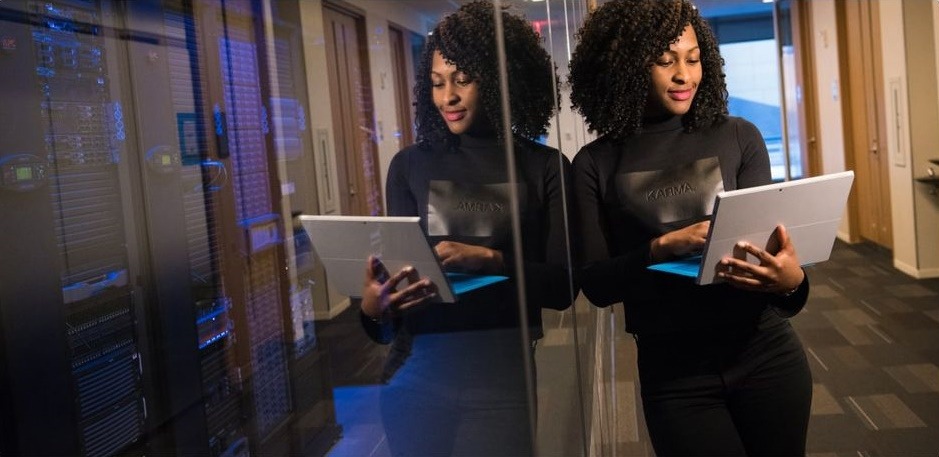 How Does Afrihost Work?
Afrihost offers a host of services for consumers and businesses alike. To get started with Afrihost there are many different contact options, from WhatsApp to email as well as phone and even fax!
Whether you are Afrihosting your blog or website, users get all the tools and features that Afrihost has, but with more control. Afrihost offers cPanel for its web customers, providing a simple yet powerful web hosting control panel for all Afrihost users. cPanel gives Afrihost users access to their site files, email accounts, WordPress installs, domains, and much more.
For clients looking for hosting services, Afrihost offers Linux and Windows options with both dedicated server racks and cloud web hosting services.
5 Modern Alternatives to Afrihost
Since the launch of Afrihost, web hosting sites have changed how they provide service. New Platform as a Service (PaaS) solutions offer more outstanding capabilities and flexibility and can help businesses accelerate impact.
PaaS solutions sit between Infrastructure as a Service (IaaS) and Software as a Service (SaaS). A PaaS layer for a cloud provider has the following components: infrastructure, servers, networking, storage, database, middleware, operating system (OS), security, runtime environment, infrastructure monitoring, analytics, and the ability to connect with 3rd party services.
Hundreds of different computers collaborate to offer web-based hosting services in the cloud. This allows the hosting business to add additional servers as needed. Another advantage of cloud-based online hosting is that it allows for location-specific services, allowing customers to access a website from the server closest to them, reducing latency, and improving page load speed.
xneelo #TopRated
xneelo is Afrihost to the max. They offer web hosting and domain services with either shared hosting or dedicated servers.
Their web hosting benefits include SSD storage, 1-click WordPress install, and unmetered bandwidth. Afrihost doesn't have unmetered bandwidth; however, they do allow unlimited websites on their 'unlimited' hosting options. With xneelo there is also a free domain included when users get web hosting with them for the first time.
xneelo offers four different price plans for users. A Basic plan starts at R99/mo with the Standard, Advanced and Master plans costing R149/mo, R279mo, and R439/mo respectively.
The Basic plan offers 10 domains and 100 mailboxes along with 5 GB of storage. Additional domains, mailboxes, and storage are available for users that choose one of the larger plans.
Code Capsules #BestValueForMoney, #BestPaaS
When considering the best PaaS provider by region, Code Capsules knows the challenges that South African users need to solve. Afrihost doesn't offer any PaaS services, making Code Capsules Afrihost's main competitor in this field. Code Capsules boasts one of the simplest deployment platforms in the field and allows businesses to take advantage of a continuous deployment process to further simplify the process.
A major benefit of Code Capsules is that you can take advantage of a free cloud application platform. A Frontend Capsule with Code Capsules is Free, while a Backend Capsule starts at $5/mo and goes up from there.
GoDaddy
Afrihost, you need to watch out for this company as GoDaddy offers excellent website builder options which make Afrihost look amateurish by comparison. GoDaddy is one of the world's largest domain name registrars, with over 60 million domains under management. They also offer a comprehensive suite of web hosting tools for small business owners that are looking to establish their own online presence for little or no cost at all. In addition to web hosting, they also offer great email solutions, including webmail applications that are easily accessible from any device.
GoDaddy has a host of different plans based on a company's needs and requirements. The basic shared hosting plans are Economy, Deluxe, Ultimate, and Maximum.
With Economy, users pay $8.99/mo after the 1st year promotion, and for that, they get 1 domain with 25 GB of storage and unlimited bandwidth. The Deluxe, Ultimate, and Maximum plans start at $11.99/mo and go up to $24.99/mo.
GoDaddy also offers WordPress hosting services that users can purchase with a Basic, Deluxe, Ultimate, or eCommerce package.
The Basic package is $9.99/mo with Deluxe, Ultimate, and eCommerce being more expensive but providing additional features.
Finally, GoDaddy has a third plan specifically for businesses.
The Launch plan offers unlimited domains and bandwidth and is available for $29.99/mo. This plan comes with 60 GB of storage.
Businesses looking to go the self-hosting route can also do that with GoDaddy with either their VPS hosting or Dedicated Server hosting plans. As you can see, GoDaddy has many different options available to businesses of all sizes.
Hetzner
Hetzner is based in the EU and offers access to the Hetzner cloud. They provide a host of different pricing options based on the type of server and the volume of storage space and RAM being used.
With Hetzner, prices start at €4.15/mo and increase from there to €59.38/mo. Prices also vary based on where the servers are located, as US-based servers are slightly more expensive.
Web Africa
WebAfrica was first registered as a business 25 years ago, making it Southern Africa's first Internet Service Provider and the first company to establish a commercial dial-up POP in South Africa. WebAfrica's customer base has now grown to over 100 000 clients nationally.
Web Africa offers shared web hosting solutions to small businesses in South Africa through their hosting brand Gridhost, which offers an easy way to get online without configuring complicated settings or learning how to build a website.
The process for setting up a website with Gridhost is fairly simple and starts with the registration of a domain name. Prices for these range considerably based on the extension being selected, but a .co.za domain is available for R99/yr.
Once a domain is registered, users get their own business email and can then use Gridhost's website builder to create and host their site.
Hosting prices start at R80/mo for the small package and go up to R250/mo for the large option.
What is Web Hosting?

Before you do a true web hosting comparison, it pays to understand what web hosting really means and how it works. Web hosting refers to a service where a server is made available to users so that they can share and publish your website, blog, or app online.
There are many types of web hosting available, and each is better suited to different client requirements.
Shared Web Hosting
Shared hosting is the most popular type of web hosting. One server hosts multiple websites or domains, so a user would share it with other users. Servers have a finite number of resources; therefore, customers can only share what they have. Customers who want to host many sites should choose this option.
Because many sites are hosted on shared servers together, there is often not enough memory or bandwidth for everyone. This means that if one site gets too much traffic, it may affect your web experience because your server will be slower than usual during heavy traffic times.
Virtual Private Server (VPS)
Although a virtual private server (also known as VPS) still uses the same physical server for hosting, they are managed separately from other users who reside on the same machine. Users will get their own set of user credentials which allows greater control over site files, memory usage, databases, and more. This is useful for hosting large websites that are traffic-dense or have specific applications that require all the resources available to operate at optimal capacity without slowing down your site.
Cloud-Based Web Hosting
Cloud-based web hosting is a relatively new way of handling hosting, but one that has taken off. The idea behind it is that you pay a monthly fee for a set amount of space and bandwidth usage on the cloud provider's servers. If you go over your quota, they will simply charge you more at their next billing cycle.
Cloud-based hosting is a significant improvement over shared hosting and is ideal for expanding businesses. It is not as powerful as dedicated hosting, but it is a fantastic alternative to typical shared hosting.
Dedicated Hosting
If you really want great performance for your site, then the best option is the most expensive one – dedicated hosting. With this type of service, users have all the server resources available to them, and nothing else will be running on that machine. This provides a powerful environment for your websites with high endurance and scalability.
A dedicated web server is an entire server reserved for one customer's use. They are usually much faster than shared servers, since you do not have to share any resources with other customers. They also offer more memory, storage, and bandwidth, which means that websites hosted on them can operate at full capacity even during heavy traffic times without affecting users' websites because it has its own set of resources to draw from.
It should be noted that setup fees are usually higher than other forms of hosting, but after that initial investment, it becomes much cheaper because users no longer need to pay any monthly fees to keep their site up and running. But make sure to not go over the allowances, as this will result in extra costs.
African Data Centers
Africa's lack of infrastructure makes data processing expensive for many online companies. As such, the number of data centers in Africa is somewhat limited, with the bulk of them being located in South Africa.
This is one of the reasons companies like Afrihost have become so popular – they take advantage of these local facilities to provide services and goods at cheaper prices than their competitors.
A brief explanation of data centers in Africa
Internet Service Providers in Africa must purchase bandwidth from international connections to access the internet. This process's bandwidth is not cost-efficient, which is why service providers are scrambling to build more local data centers.
Connecting directly to an international connection costs too much money due to limited demand on Africa's small internal networks. Expanding the network through a local center would help alleviate some of these costs, while also improving speeds and reliability for African broadband users.
Currently, South African companies like Afrihost provide services that harness local data centers without giving up their customer base abroad.
However, recent calls by web regulators in South Africa have questioned whether these practices are beneficial towards the internet experience for Africans across the continent.
The future of data centers in Africa
In an attempt to mitigate the problem, many African countries have taken steps to reduce costs, mainly by offering tax incentives to foreign data center owners and providers as well as establishing special economic zones. Despite these efforts, there has been slow growth in Africa's data sector, with South Africa still leading much of it due to its business-friendly policies and low labor costs.
As technology improves and more people begin using these companies' services, more data centers will open around Africa, making it easier for online businesses to run on the continent.
As these new data centers open, prices in many areas will decrease and Africans will have an even easier time accessing the internet.
Outdated methods of hosting
Historically, companies hosting their websites would have to use a shared server where their site was in with hundreds of other sites hosted on the same server. This would result in slower speeds and inferior services for their users.
Cloud computing services through PaaS providers offer a different path. By hosting their websites in a cloud application platform, they not only secure a server specially for them, but also have the ability to use specialized software that will let them grow and shrink based on demand.
Final thoughts
When considering the hosting options in Africa, users should look at their overall requirements. If a website needs to scale to millions of users, it is advised to focus on an infrastructure that can be used quickly. If a website does not require this high-end service level, look instead to find the cheapest option possible.
While Afrihost is an established presence in the country, it is by no means the only option out there. There are many other players who offer better services at lower rates. Additionally, PaaS providers should be a serious consideration for users.